iFIX Productivity Tools are a suite of enhancements for iFIX versions 5.8 and later.
These tools are officially supported by GE Digital and available directly through GE Digital and GE Digital distributors worldwide.
Top 3 Reasons to use iFIX Productivity Tools
Saves deployment and maintenance costs by adding out-of-the-box solutions for common iFIX HMI requirements.
Delivers consistency across the user interface, improving operations, automating housekeeping, reducing maintenance costs and ultimately extending system life.
Adds new capabilities that promote operational excellence, simplify management, support regulatory and accountability reporting, and future-proofing of your existing investment.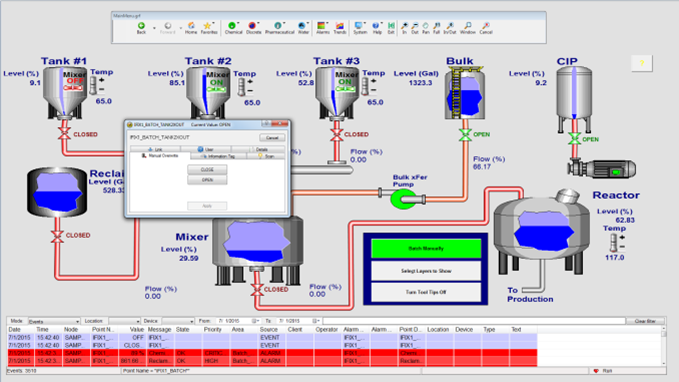 ABOVE: An example of the iFIX sample system with iFIX Productivity Tools applied. Note the new menu at the top has replaced the scripted navigation buttons; the operations dialog creates a consistent operator interface; and the list panel at the bottom enables quick access to point status, alarms and much more.