Productivity Tools - A comprehensive suite of enhancements for iFIX
Top Reasons to use iFIX Productivity Tools
Transform your user interface - Menu navigation, pan & zoom, picture resizing, multi-monitor support, operation dialogs, tab displays and more.
Empower your operations - New alarm management facilities and a comprehensive events facility.
Reduce costs - less configuration work, more consistency without effort.
It costs nothing - for customers with current GE Acceleration Plan (Global Care).
iFIX 6.0 ships with Productivity Tools included, installation follows the iFIX install.
Also available for iFIX versions 5.8 and 5.9, please contact your local GE Digital representative.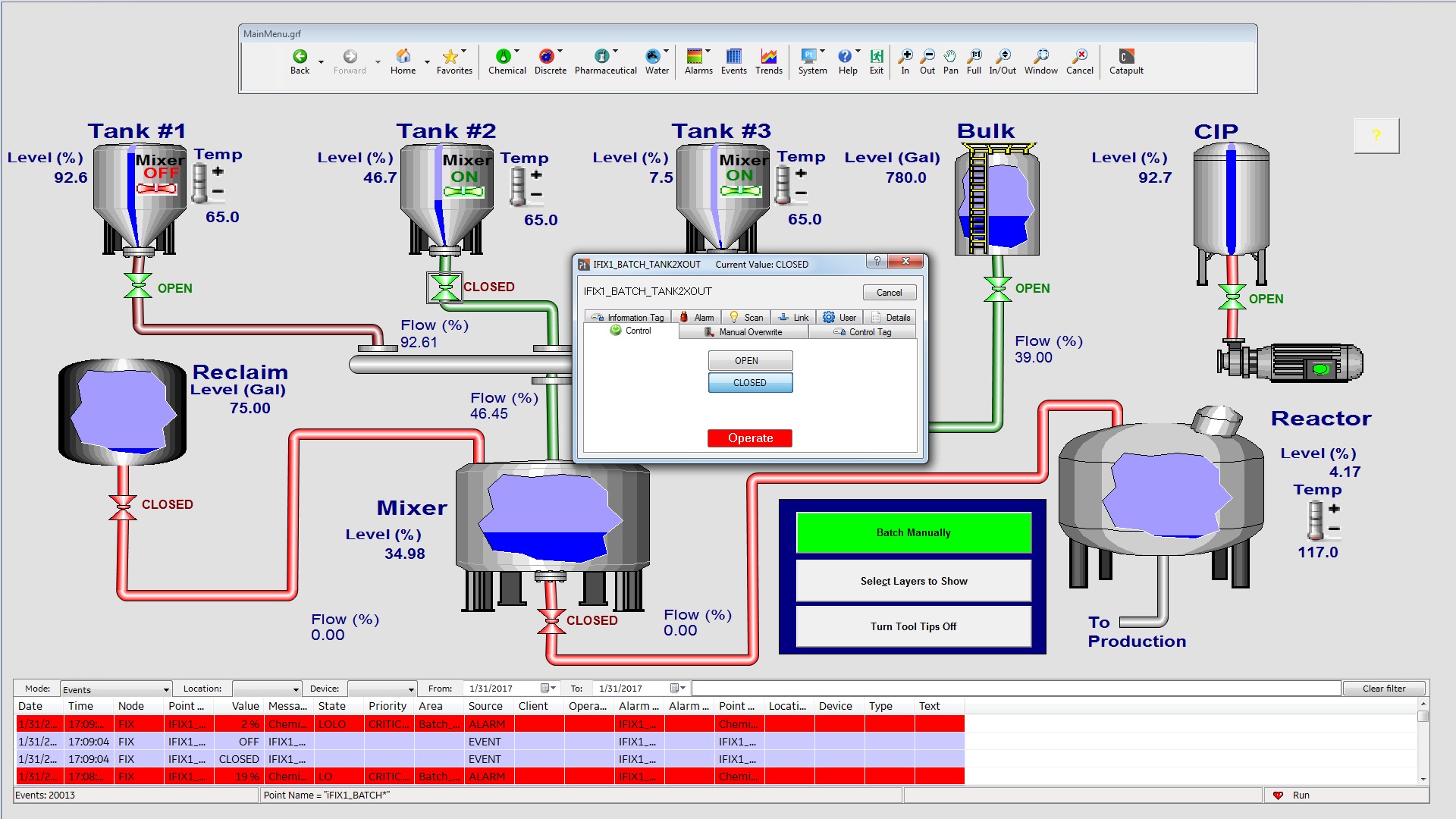 ABOVE: An example of the iFIX sample system with iFIX Productivity Tools applied. Note the new menu at the top has replaced the scripted navigation buttons; the operations dialog creates a consistent operator interface; and the list panel at the bottom enables quick access to point status, alarms and much more.